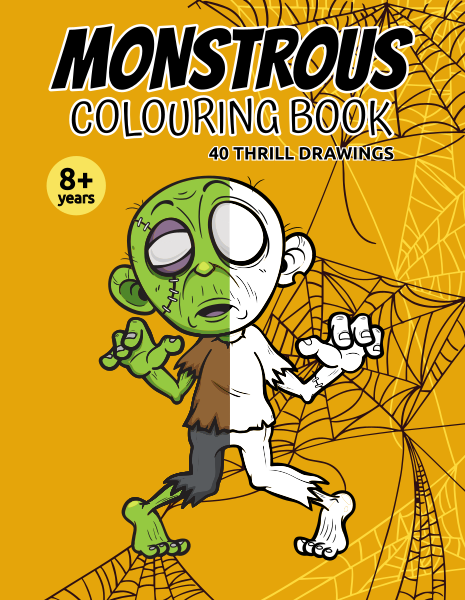 Monstrous Colouring Book
40 Thrill Drawings
Monsters are less scary if we colour them!
These 40 Terrible Colouring Monsters need help to get their colours back. There are zombies, ghosts and other strange creatures of the night... all ready to be boldly coloured!

40 Different Drawings
Giant Size Notebook 22x28 cm
Helps to overcome small fears using fun
Thrill gift for name days and birthdays... or Halloween
CAN MARKERS BE USED?
Absolutely! We use high quality, thick paper and the back of each page is coloured black to prevent smudging. You can also use crayons or gel pens. If the colours are very wet you can add a sheet underneath what you are colouring
WHICH COLOURS SHOULD I USE?
Next to each Discoloured Monster there is a small picture of it in colour. You can use the suggested colours or colour them in your own way. The Discoloured Monsters will still be happy!
More details:
40 colouring projects
22 x 28 cm
ISBN: 9798391064114
Buy on Amazon